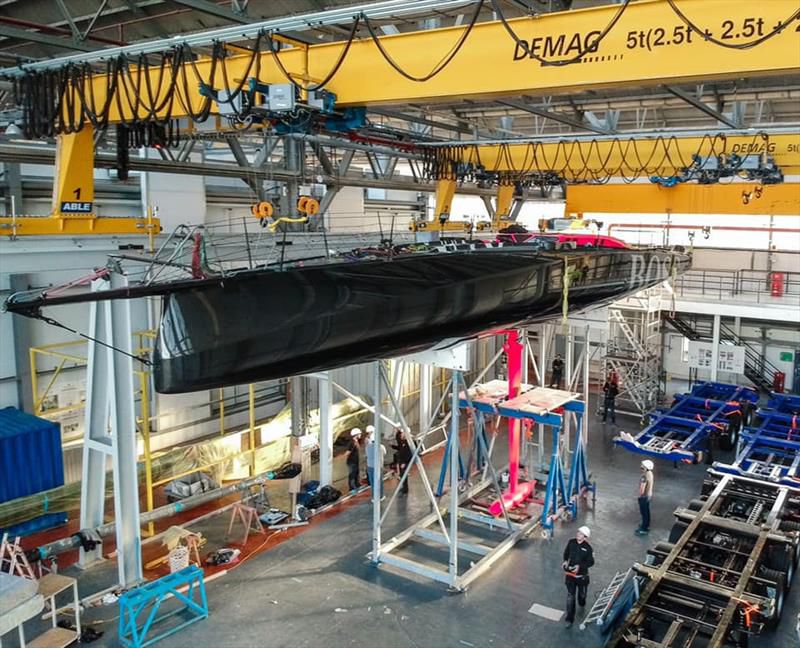 Just a few days before the UK went into COVID-19 lockdown, the Hugo Boss IMOCA 60 was ready to exit the shed. The team had completed the significant job of rebuilding their keel area, after striking a UFO (unidentified floating object) and jettisoning their keel during the Transat Jacques Vabre at the end of 2019.
Upon arrival from the Cape Verde Islands, HUGO BOSS was moved to Southampton. There, a full NDT (non-destructive testing using ultrasound) of the boat was carried out in order to assess the damage.
Thankfully, as suspected, the damage is contained to the keel area. The rest of the hull, the foils and rudders are undamaged. The mast, rigging and full inventory of Doyle sails are undamaged also.
Following the NDT, the Hugo Boss composite team began working to cut away the damaged parts of the hull and structure. Together, their structural engineers, Gurit; naval architects, VPLP; design manager, Pete Hobson; and in-house team put together a full repair plan. This plan allowed their boat builders to move swiftly forwards with the work required throughout the Christmas period.