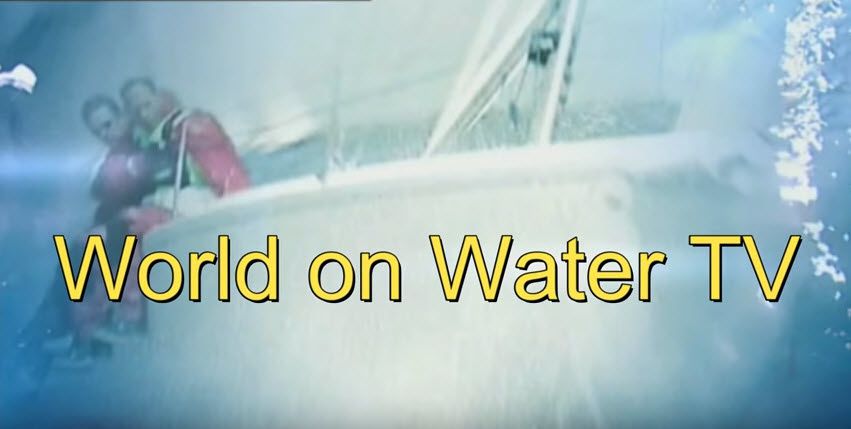 "World on Water TV" May 04 18 Sailing News INEOS Team GB, Clouds-Steak-Winches, Sailing Report
Sir Ben ainslie sells his Americas Cup Challenge Land Rover BAR team to English company INEOS for a truck full of cash so for 2021 it's Game On!
The huge 100 Foot Foiling Trimarans are having their first competitive outing at Nice in the Med and all eyes are on thest big beasts in Nice UltiMed The final races of the Congressional Cup in Long Beach One of the next Vendee Globe entrants is Conor Fogerty of Ireland and we see his attempt .
Don't miss this segment titles "Clouds, Steak and Winches" Bouwe Bekking is a global Sailing Superstar and when he explains things we all listen, here he explains "Clouds" and their effect on winds. What do you do in a greulling round the world race when in the middle of nowhere you see a freighter nearby?
Well you send off your drone and catch the crew setting up a Bar-B-Q on their aft deck.
Then you get a wift of grilling steaks to go with your freeze dried rations.
Serves you right Conrad Colman in Alicante explains about winches Great videos coming out of Antigua Sailing week Day 1 English Harbour Pro Sailor and VP North Sails Paul Westlake talks about most forms of sailing in the past year and what's coming up in the Fast 40, TP 52, PAC 52, Vendee Globe, Americas Cup, Volvo Ocean Race and much-much more.
He also talks about sails and all things sailing. This is a portion from our full video which is on our website www.boatson.tv Don't miss this informative report on the state of sailing globally
"World on Water TV" May 04 18 Sailing News INEOS Team GB, Clouds-Steak-Winches, Sailing Report